Your Orlando Travel Guide: Disney, SeaWorld, Universal Studios

All-Orlando.com Florida provides top offers including:

SeaWorld, Aquatica, Busch Gardens + FREE Parking

Save on tickets and on parking fees.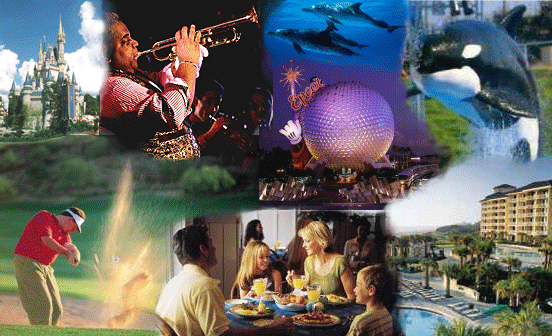 Disney World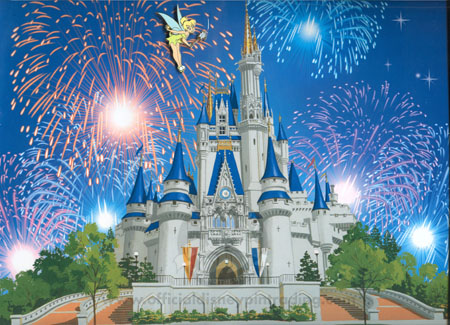 Disney World Tickets, the most magical place on earth, is a tribute to the late Walt Disney who began creating a concept in the 1960's. Many of his designs for Disney World in the city of Lake Buena Vista were supplemental to the parent theme park Disneyland in Anaheim, California.

Initially Disney original plan included a futuristic city call EPCOT short for "experimental Prototype Community of Tomorrow" that would showcase all of the latest new innovations of the 21st century. In October of 1971, turnstiles started spinning at the Magic Kingdom offering for the first-time-ever, world-class entertainment in Orlando ... more


Ocupying some 30,000 acres, today Disney World Features theme parks, water parks, resorts, downtown shopping, timeshare, and host of other entities offered by their Disney Vacation Club arm of Disnehy World. Essentiall Disney World is a blend of theme parks, places to Stay, things to do, places to eat, and vacation packages. Dubbed the "most magical place on earth" where guests can dream and really see their dreams come true, Disney offers four major theme parks including the Magic Kingdom, Animal Kingdom, EPCOT and Hollywood Studios. By far, the Magic Kingdom backdropped by Cinderella's Castle is ground zero for a majority of special events all year round.

From classic attractions to spectacular parades, cuisines of 11 nations to the world's largest animal park, thrill rides to adrenaline pumping coasters, All Orlando discount tickets offers enthusiasts a wealth entertainment at an affordable cost. Perhaps the most compelling area of the Magic Kingdom are the seven different whimsical lands including Main Street USA, Adventureland, Frontierland, Liberty Square, New Fantasyland, and Tomorrowland. Magic Kingdom blends both Disney's beloved characters and the possibility to make your dreams come true.


SeaWorld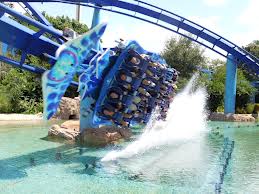 As Orlando's whimsical theme parks, SeaWorld blends a combination of mystery and thrill adventures beneath the oceans. With nearly 200 acres of diversified entertainment, the killer whales are the centerpiece attraction at SeaWorld Orlando. Tourist from around the world or drawn to the mysteries under the sea showcased by one-of-a-kind attractions including Dophins Up-Close Tour, Belug Interation Program, Sea Lions Up-Close Tour, Antarctica, Dolphin Cove, Manta Aquarium, and much more.

One of SeaWorld's showcase attraction is the all new "One Ocean." Jump into the action of the sea has SeaWorld presents it's all new Shamu show, One Ocean. Experience a multi-sensory overload as you are immersed under the sea blending both the spirit of the ocean and the energy of these majestic creatures. ... more
While some come for the alure of the water, others come for the breathtaking high-speed coasters that fill the air with euphoria. Brave SeaWorld's highspeed white-knuckled high-speed coasters including Kraken, Manta, and the all new Wild arctic Ride. Jump aboard the Manta and experience the sensation of gliding, spinning, skimming, and flying like a giant sting ray.


Universal Studios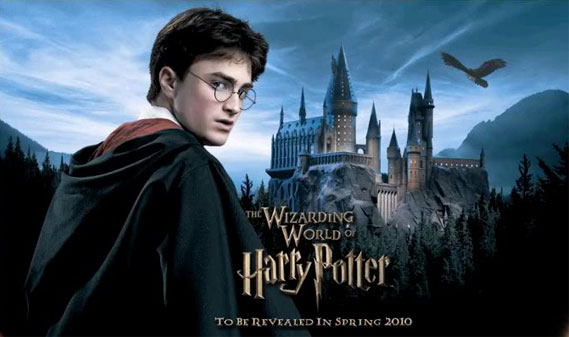 With over a century of experience in the entertainment business, Universal Orlando is a major movie studio and one of the largest motion picture studios outside of Hollywood. Today, this sprawling 840-acre resort, opened in 1980, offering first-class vacation entertainment to travellers from around the world.
With 2 theme parks, 3 on-site hotels, non-stop nightlife, Universal is a force to be reckon with in the entertainment industry. Universal Orlando blends it's centerpiece attraction at Islands of Adventure, The Wizarding World of Hary Potter, with Universal Studios where you can literally ride your favorite movies and TV shows. At Universal Orlando, there's never a limit to the level of thrills and action that you will encounter. ... more
With a Universal Unlimited pass, guests will have unlimited access to Universal Studios, Islands of Adventure, City Walk, and Volcano Bay for 14 consecutive days. At Islands of Adventure, guests will take an unforgettable adventure through six uniquely themed islands that feature thrill rides, interactive attractrions, shows, where story book characters come to life right before your eyes. Take an unforgettable journey with the boy wizard Harry Potter and friends as you explore the mysteries of Hoggwarts Castle.

From the beginning, it has been the fantasy of every individual to leep throught the big movie screen right in the middle of your favorite movie. At Universal Studios, now you can, stroll down Hollywood Boulevard, walk down the streets of New York, grab a bite to eat at the Hard Rock Cafe, and while your at it, save the universe with the MEN IN BLACk Alien Attack. Get lost in the action at Universal Studios when you become a star with your favorite hero in the next big adventure of epic proportion.

But wait, that's not all, Universal offers 25 of the most amazizng Rides and Attractions ever conceived. Brave the new groundbreaking adventure ride with Harry Potter and the Forbidden Journy, battle villains in The Amazing Adventures of Spider-Man, blast off on a high-speed rampage with the Incredible Hulk and dare to face the white-water rapids with your favorite friends Popey & Bluto's Bilge-Rat Barges.