Action, adventure take center stage at Universal
Universal Studios' Orlando theme park, a real working film and TV studio, offers an incredible array of rides, shows, movie sets and attractions that put you right in your favorite scenes from your favorite movies. The attractions include: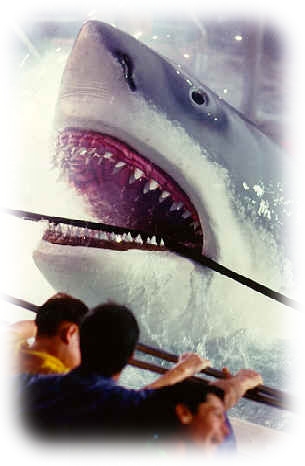 Terminator 2: 3D -- Live-action stunts, special effects, and amazing 3-D film come together in this Terminator adventure.
Revenge of the Mummy -- Plunge into total darkness as you face fireballs, scarab beetles, and an army of warrior mummies on a psychological thrill ride.
MEN IN BLACK Alien Attack -- It's up to you to protect the Earth from aliens in MEN IN BLACK Alien Attack. As an agent trainee, you'll zap aliens as you chase them through the streets of New York in this high-tech ride based on the hit movie.
Back to the Future The Ride -- Great Scott! Doc Brown is sending you screaming through time and space on a 1.21-jigowatt adventure in Sensurround! You'll fly from 2015 Hill Valley through an Ice Age avalanche and into the clutches of a dinosaur.
JAWS -- The Great White Terror of Jaws is back! Just when you thought it was safe to go back into the water, a giant fin slices through the waves and you're suddenly face to face with three tons of Great White fury.
E.T. Adventure -- Can you help E.T. make it back home? Bring the kids and board your flying bikes as you soar across the stars to help E.T. save his home planet.
Shrek 4-D -- Shrek and Donkey are back and they take you along in an all-new honeymoon adventure. This attraction features an original 3-D film, plus an extra dimension of special effects.
Woody Woodpecker's KidZone -- Especially created for younger kids, this area features Curious George, Barney, Fievel and a family-style roller coaster.